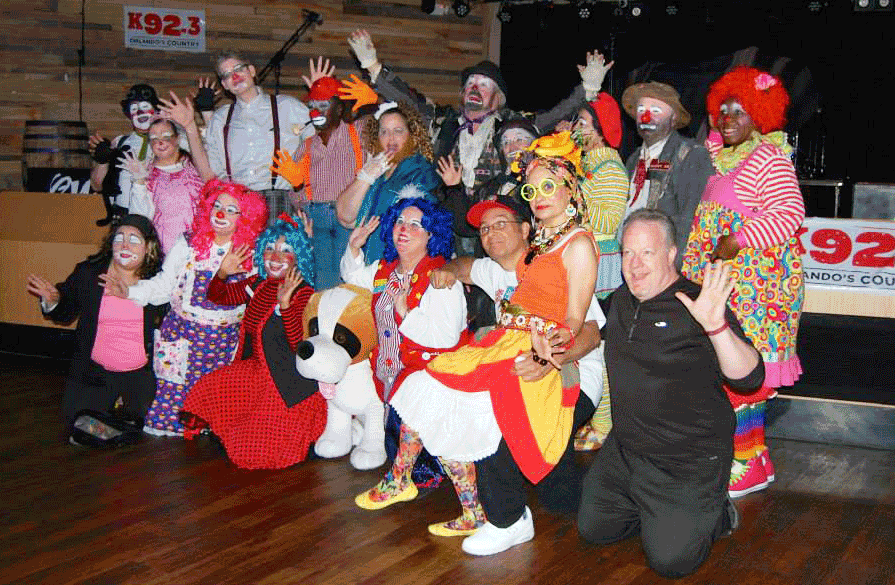 The Fun World Clown Alley Clown School is now filling slots for it's 2016 school session!
If you're already sure you want to register, simply click HERE to go to our registration screen. Otherwise, please keep reading!
With almost 40 hours of education and play over 14 weeks, we'll cover all the basics of how to BE a clown, not just how to look like one. Utilizing instruction from experienced clowns and instructors from both inside and outside of our alley, we focus heavily on improvisation, character development, movement and stage presence, and cover all the basics of makeup, costume and skit work.
NOTE: Our curriculum primarily focuses on how to be a clown on the inside, and so we do not cover things like balloon twisting, face-painting or 'clowning as a business' in class. But we DO cover those topics after graduation as part of our regular clown alley meetings.
Clown School is open to those 16 years of age or older
Dates for clown school are as follows:
Orientation for new students:  Monday, Feb 29th, 7pm – 9pm
Clown School (14 Weeks): Monday evenings, March 7th – June 6th, 7pm-9:30pm
Graduation: Saturday, June 11th, Time/Location TBA
Cost which includes most materials is only $150.00 per student – Orientation will cover everything else that's needed
Location: Classes are held at the Reformation Lutheran Church, 800 E Michigan St, Orlando, FL 32806
READY TO SIGNUP? Click HERE… Or for MORE information… Click HERE.